. T H E   C O L L E C T I O N S .
Our ongoing Stories are the soul of our entire creativity.
The inspirations may come on a rainy cold night in our Dreams, or a hot sunny afternoon on a beach holiday in Spain. Or around a roundtable in a huddle of creative minds.
We are the " CULTURE VULTURES ", who discover, study and devour cultural ethos, traditions and iconography from around the world ... from the history, present and even the future, before they die !
Come with us on a journey of discovery and enchantment. We promise, it will be an exhilerating ride.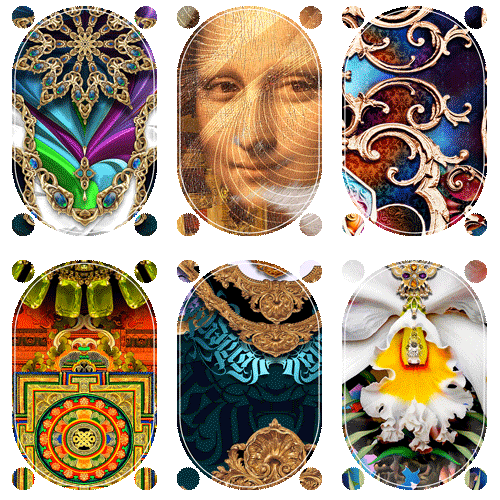 ---
---
. N A T U R É   M O R T É .
Animal prints, wild flora and fauna, natural textures. Combined with beautiful man-made jewels and decorative forms. Nature parades all its glory in these artworks... but alas! its all mortal.
Please check out some beautiful designs here ...
---